Tot nu toe waren er wel wat geruchten dat Knightley terug zou keren, maar tot nu toe was daarvoor nog geen enkel bewijs. Sterker nog, Keira zelf heeft regelmatig gezegd dat ze niet terug zou keren naar Pirates of the Caribbean. Maar in de nieuwe Japanse trailer zien we wat bijzonders. Als je goed kijkt, zie je een heel kort fragment van Elizabeth Swann (Keira Knightley) en die trailer zie je hieronder!
De scene lijkt op een soort droomscene, dus misschien zullen we Miss Knightley niet als volwaardige rol terugzien. Maar niets is zeker. Wij hebben in ieder geval weer een extra reden om uit te kijken naar de première van Pirates of the Caribbean!
Zo zit Keira in de Japanse Trailer: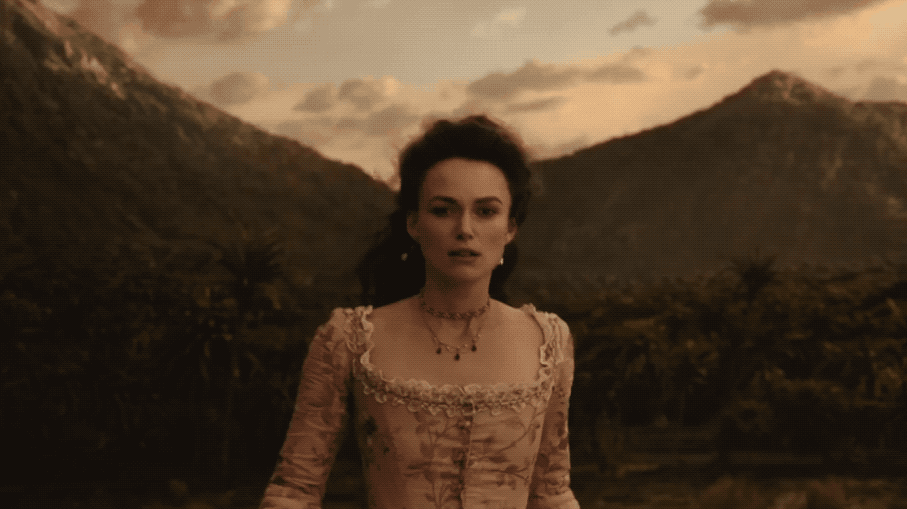 De hele trailer vind je onderaan dit artikel
Kijk vooral ook naar Dwayne 'The Rock' Johnson die zich verkleed als Pikachu, een seksend stel dat een tenniswedstrijd verstoort en broers en zussen die op hilarische wijze hun kinderfoto's nadoen.
Keira Knightley te zien in Japanse Trailer